Welcome to Love, Grace's Place
My name is Pauline, I am from Limerick and a mom to a baby who was born prematurely in 2018. Grace was born at 29 weeks, she was born unexpectedly for unknown reasons.
Our reason for starting this page, is due to my personal experience while Grace was in NICU for 3 months, I realized that parents who had babies in the NICU unit but had to travel from other counties were struggling to find reasonable, safe, affordable accommodation. Some parents were sleeping in their cars or making the hard choice to take the chance and travel home.
I decided when Grace came home that I couldn't stand by and leave this happen, so I created our Love, Grace's Place page. Where other parents can join and share or message and talk. We want to make sure that parents find the resources they need, like clothing, equipment, products that every premmie needs.
We fundraise money to help accommodate parents with their needs while their precious warrior babies are in the unit. We would be also grateful if you could promote our page so as many parents, that need can come and share experiences and help.
Families helping families.
Donations can be made 💜💜💜
to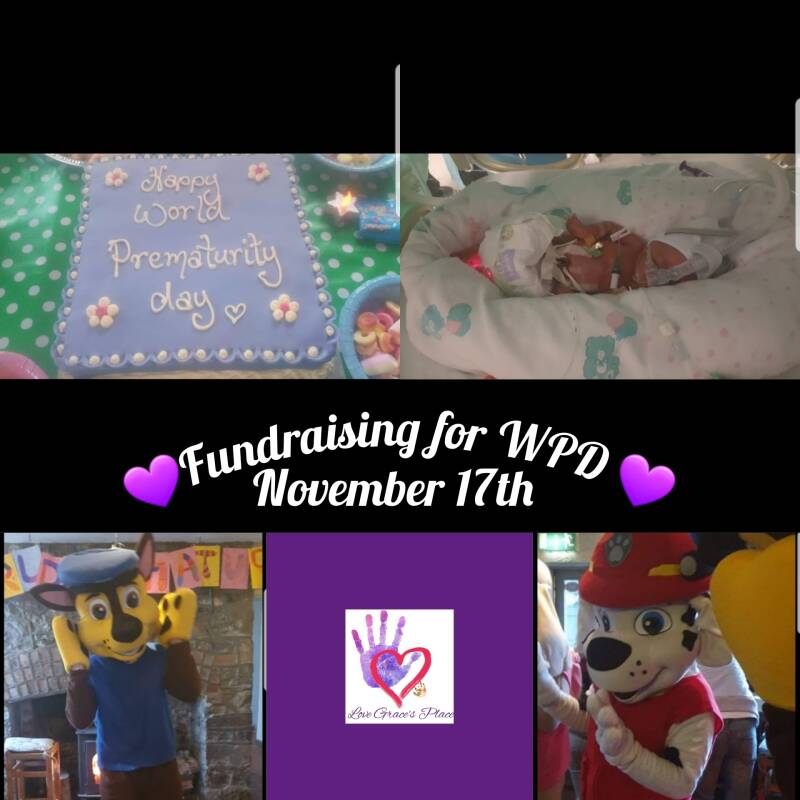 We would love to hear your stories, give and receive some parental key tips and tricks, support upcoming brands with getting the news about accessibility to premmie items . From my family to yours we welcome you to
Love Grace's Place.
Continue to "Grace's journey" to learn our story...
We appreciate any help to accommodate the parents of premature babies.
We would love to hear from you.
Create Your Own Website With Webador